Hi,
I Have a M800 Ecu and SLM used as a shiftlight and lots of warnings. I don't have any dash.
The brighness is a lot too much at night but, for track use, the brightness settings have to be high. As I don't want to make adjustements in the conf each time, I was looking for a way to make the brighness vary.
I saw on Ecu Manager that there is an intensity setting that can affect each led independantly (surrounded in red). But I don't understand how it works.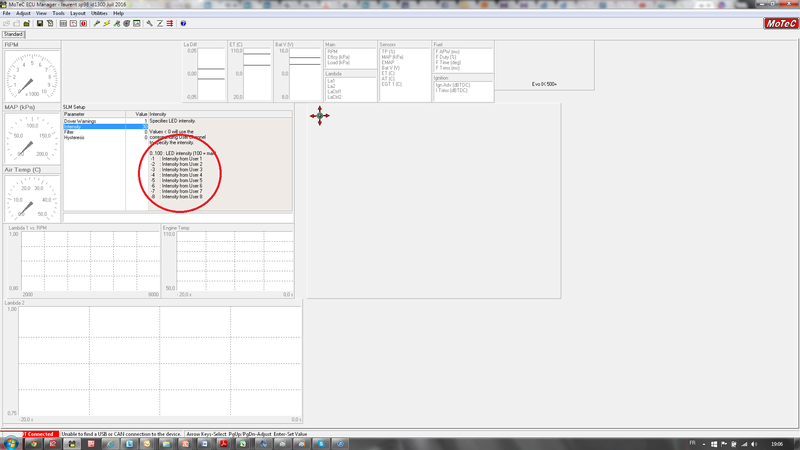 In fact, as i don't high rev at night on road, I would like the 4 first LED to be settled @20 or 30, then next 2 settled@60 then 80.
Could someone help me to do that?