I'm running a BWM M54 engine with VANOS. (Continually variable inlet and exhaust camshaft control)
The M1 uses a somewhat static feed forward control strategy, where a 1D table is used to set base duty cycle on the control solenoids based on oil temp.
This wouldn't be a problem if oil pressure was constant at all RPMs, but this isn't close to being the case with this engine: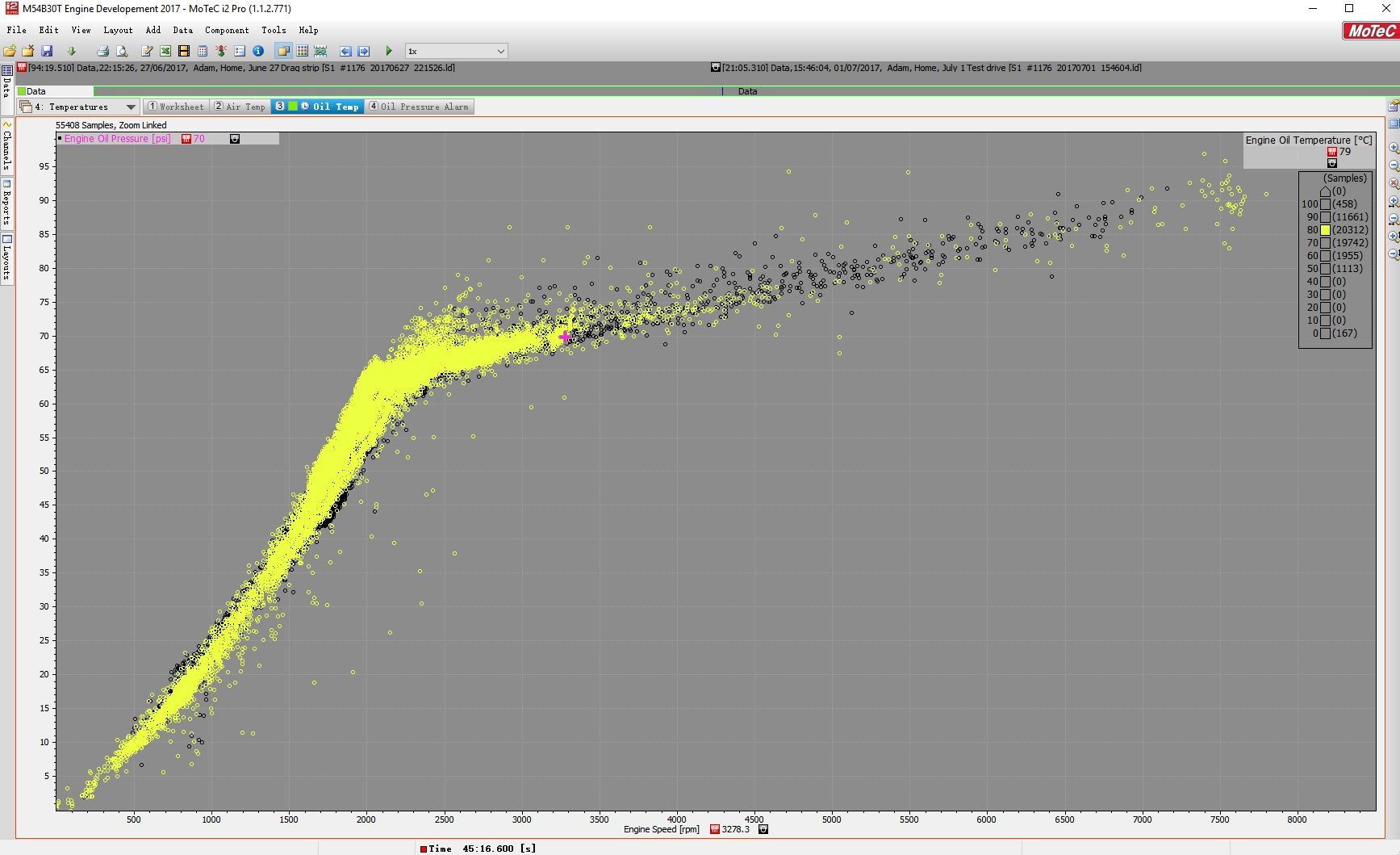 As a result, I'm having a lot of trouble getting the camshaft to follow target position, regardless of PID settings. If I go more aggressive on the PID, it works at lower engine RPM, but goes into oscillation at higher engine RPMs. Changing the Feed Forward duty cycle at normal engine operating temp just causes the cam to follow target at different RPMs, but lose control at others.
It seems like the feed forward table needs to be 2D, with both engine speed and oil temp taken into account.....
Has anyone else had these issues?